Countdown to Summer
Summer Solstice begins June 20th at 11:32pm

EDT




Updated:

@

06-May-2021 9:10am - next update at 9:15am

Summary / Temperature
Wind
Rain
Outlook

Overcast, Dry

51.3°F






---



Feels like:

51°F



24-hr difference
0.7°F

Today
Yesterday
High:

51.4°F


9:10am
60.4°F
3:22pm
Low:

38.5°F


6:45am
43.9°F
11:52pm

ESE




0.8


Gust:


1.0 mph

0

Bft -

Calm

Today:

3.5 mph

8:47am

Gust Month: 14.0 mph May 5

Rain Today:

0.00 in

Rain Rate (/hr):

0.000 in

Rain Yesterday:

0.08 in

Storm Rain:
0.00 in
This Month:

1.24 in

Season Total:

11.19 in

3 rain days in May.

Tonight


Showers
Likely



Humidity & Barometer
Almanac
Moon

Humidity:

76

%
Dew Point:

44.0°F

Barometer:

30.117 inHg

Baro Trend:

Steady

| | |
| --- | --- |
| Sunrise: | 6:31am |
| Sunset: | 8:34pm |
| Moonrise: | 4:30am |
| Moonset: | 3:44pm |

Waning Crescent
24%
Illuminated

UV Index Forecast
UV Index Forecast
NWS Weather Forecast - Outlook: Today & Tonight
Today


Partly Sunny
then Chance
Showers

Hi

64 °F

NWS forecast: A chance of showers, mainly after 5pm. Partly sunny, with a high near 64. Light and variable wind becoming south 5 to 7 mph in the morning. Chance of precipitation is 30%. New precipitation amounts of less than a tenth of an inch possible.
Davis VP+ forecast:

Increasing clouds with little temp change, precipitation possible within 24 to 48 hrs.

Tonight


Showers
Likely


Lo

42 °F

NWS forecast: Showers and thunderstorms likely before 1am, then a chance of showers. Mostly cloudy, with a low around 42. West wind 6 to 8 mph. Chance of precipitation is 70%. New rainfall amounts between a tenth and quarter of an inch, except higher amounts possible in thunderstorms.
Extended Outlook
Updated: 6:37 am EDT May 6, 2021
Friday


Partly Sunny
then Chance
Showers

Friday
Night

Chance
Showers then
Mostly Clear

Saturday


Sunny


Saturday
Night

Chance
Showers then
Showers
Likely

Sunday


Showers


Sunday
Night

Showers
Likely


Monday


Partly Sunny


Hi

60 °F

Lo

37 °F

Hi

60 °F

Lo

44 °F

Hi

58 °F

Lo

44 °F

Hi

60 °F

National Weather Service Forecast details
On This Day in Weather History
May 6, 1988


A major storm brought high winds to the western half of the country. A wind gust of 74 mph at Pueblo CO broke their May record established just four days earlier, and winds in the Arapahoe Ski Basin area of Colorado reached 85 mph. In North Dakota, the high winds reduced visibilities to near zero in blowing dust closing many roads. (The National Weather Summary)



May 6, 1987


Eighteen cities in California and Oregon reported record high temperatures for the date. Highs of 91 degrees at Portland OR, 101 degrees at Medford OR, and 104 degrees at Sacramento CA, were the warmest of record for so early in the season. (The National Weather Summary)

[ More ]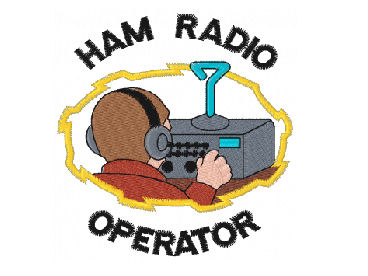 Click to listen