Countdown to Winter
Winter Solstice begins December 21st at 5:02am

EDT




Updated:

@

31-Oct-2020 6:20pm - next update at 6:25pm

Summary / Temperature
Wind
Rain
Outlook

Dusk

53.0°F






---



Feels like:

53°F



24-hr difference
6.7°F

Today
Yesterday
High:

56.0°F


4:17pm
49.6°F
1:06pm
Low:

29.7°F


7:21am
36.7°F
11:59pm

SW




0.0


Gust:


0.0 mph

0

Bft -

Calm

Today:

10.4 mph

2:19pm

Gust Month: 14.0 mph October 12

Rain Today:

0.00 in

Rain Rate (/hr):

0.000 in

Rain Yesterday:

0.01 in

Storm Rain:
0.00 in
This Month:

4.48 in

Season Total:

35.62 in

15 rain days in October.

Sunday


Chance
Showers then
Partly Sunny
and Breezy


Humidity & Barometer
Almanac
Moon

Humidity:

63

%
Dew Point:

40.7°F

Barometer:

30.176 inHg

Baro Trend:

Falling slowly

| | |
| --- | --- |
| Sunrise: | 8:04am |
| Sunset: | 6:35pm |
| Moonset: | 7:54am |
| Moonrise: | 7:01pm |

Full Moon
100%
Illuminated

UV Index Forecast
UV Index Forecast
NWS Weather Forecast - Outlook: Tonight & Sunday
Tonight


Increasing
Clouds


Lo

44 °F

NWS forecast: Increasing clouds, with a low around 44. South wind 6 to 9 mph.
Davis VP+ forecast:

Increasing clouds and warmer, precipitation possible within 12 to 24 hrs, windy.

Sunday


Chance
Showers then
Partly Sunny
and Breezy

Hi

51 °F

⇓

NWS forecast: A chance of showers, mainly between 9am and noon. Mostly cloudy, with a temperature falling to around 42 by 5pm. Breezy, with a west wind 14 to 22 mph, with gusts as high as 37 mph. Chance of precipitation is 40%. New precipitation amounts of less than a tenth of an inch possible.
Extended Outlook
Updated: 3:04 pm EDT Oct 31, 2020
Sunday
Night

Mostly Cloudy
then Frost


Monday


Frost then
Sunny


Monday
Night

Mostly Clear


Tuesday


Sunny


Tuesday
Night

Clear


Wednesday


Sunny


Wednesday
Night

Partly Cloudy


Lo

28 °F

Hi

47 °F

Lo

33 °F

Hi

56 °F

Lo

38 °F

Hi

63 °F

Lo

44 °F

National Weather Service Forecast details
On This Day in Weather History
October 31, 1987


Halloween was a wet one in the southwestern U.S. Heavy rain in southern California resulted in numerous mudslides. Weather-related auto accidents resulted in three deaths and twenty-five injuries. Mount Wilson CA received 3.14 inches of rain in 24 hours. Yakima WA reported measurable rainfall for the first time since the 18th of July. The 103 day long dry spell was their longest of record. (The National Weather Summary)



October 31, 1965


Fort Lauderdale, FL, was deluged with 13.81 inches of rain, which brought their rainfall total for the month of October to an all-time record of 42.43 inches. (30th-31st)

[ More ]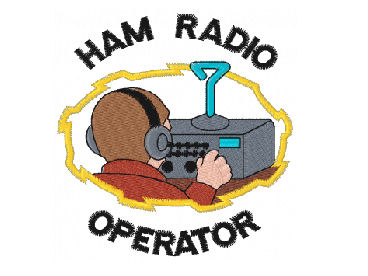 Click to listen