Countdown to Fall
Autumn Equinox begins September 23rd at 3:50am

EDT




Updated:

@

19-Aug-2019 2:00am - next update at 2:05am

Summary / Temperature
Wind
Rain
Outlook

Night time, Dry

77.8°F






---



Feels like:

78°F



24-hr difference
1.8°F

Today
Yesterday
High:

78.1°F


1:51am
94.5°F
3:14pm
Low:

76.2°F


12:18am
69.8°F
7:09am

WSW




0.0


Gust:


0.0 mph

0

Bft -

Calm

Today:

1.2 mph

1:54am

Gust Month: 14.0 mph August 2

Rain Today:

0.00 in

Rain Rate (/hr):

0.000 in

Rain Yesterday:

0.00 in

Storm Rain:
0.00 in
This Month:

0.92 in

Season Total:

32.64 in

2 rain days in August.

Monday


Mostly Sunny
then Slight
Chance
T-storms


Humidity & Barometer
Almanac
Moon

Humidity:

76

%
Dew Point:

69.6°F

Barometer:

30.045 inHg

Baro Trend:

Steady

| | |
| --- | --- |
| Sunrise: | 6:56am |
| Sunset: | 8:27pm |
| Moonset: | 10:33am |
| Moonrise: | 10:28pm |

Waning Gibbous
88%
Illuminated

UV Index Forecast
UV Index Forecast

19-Aug-2019
8.9

Very High

20-Aug-2019
8.4

Very High
NWS Weather Forecast - Outlook: Overnight & Monday
Overnight


Isolated
T-storms


Lo

71 °F

NWS forecast: Isolated showers and thunderstorms before 3am. Mostly cloudy, with a low around 71. Calm wind. Chance of precipitation is 20%.
Davis VP+ forecast:

Mostly clear with little temp change.

Monday


Mostly Sunny
then Slight
Chance
T-storms

Hi

92 °F

NWS forecast: A 20 percent chance of showers and thunderstorms after 2pm. Mostly sunny, with a high near 92. South wind 3 to 6 mph.
Extended Outlook
Updated: 1:42 am EDT Aug 19, 2019
Monday
Night

Slight Chance
T-storms


Tuesday


Chance
Showers then
Chance
T-storms

Tuesday
Night

Chance
T-storms


Wednesday


Chance
T-storms


Wednesday
Night

Chance
T-storms


Thursday


Chance
T-storms


Thursday
Night

Chance
T-storms


Lo

70 °F

Hi

90 °F

Lo

71 °F

Hi

91 °F

Lo

68 °F

Hi

82 °F

Lo

63 °F

National Weather Service Forecast details
On This Day in Weather History
August 19, 1988


Raleigh, NC, reported a record hot temperature reading of 103 degrees. Afternoon thunderstorms in Oklahoma produced wind gusts to 75 mph in southern Pittsburgh County. Thunderstorms in Indiana produced 4.50 inches of rain at Morgantown. (Storm Data)



August 19, 1987


Thunderstorms moving out of southeastern Nebraska spread severe weather into eastern Kansas and western Missouri during the day. Thunderstorms in Nebraska produced hail three inches in diameter at Albion, and high winds which downed a large tent at Waterloo injuring a dozen persons. Thunderstorms in Kansas produced baseball size hail northwest of Topeka, and wind gusts to 80 mph at Fulton. Ten persons were injured in a thunderstorm at Princeton KS, and damage to crops in southern Franklin County KS was estimated at 3.5 million dollars. (Storm Data)

[ More ]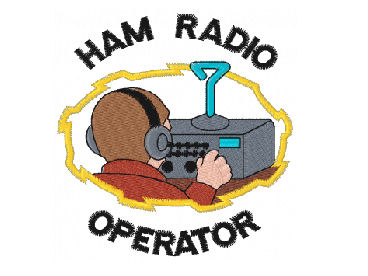 Click to listen