Countdown to Summer
Summer Solstice begins June 21st at 11:54am

EDT




Updated:

@

25-Apr-2019 8:40pm - next update at 8:45pm

Summary / Temperature
Wind
Rain
Outlook

Night time, Dry

70.5°F






---



Feels like:

71°F



24-hr difference
1.3°F

Today
Yesterday
High:

75.0°F


3:22pm
75.3°F
5:16pm
Low:

58.4°F


6:08am
53.8°F
6:58am

SW




4.9


Gust:


4.0 mph

2

Bft -

Light Breeze

Today:

13.0 mph

4:57pm

Gust Month: 33.4 mph April 14

Rain Today:

0.00 in

Rain Rate (/hr):

0.00 in

Rain Yesterday:

0.08 in

Storm Rain:
0.07 in
This Month:

3.49 in

Season Total:

17.31 in

12 rain days in April.

Friday


Chance
Showers



Humidity & Barometer
Almanac
Moon

Humidity:

73

%
Dew Point:

61.4°F

Barometer:

29.720 inHg

Baro Trend:

Steady

| | |
| --- | --- |
| Sunrise: | 6:47am |
| Sunset: | 8:23pm |
| Moonrise: | 2:37am |
| Moonset: | 12:35pm |

Waning Gibbous
59%
Illuminated

UV Index Forecast
UV Index Forecast
NWS Weather Forecast - Outlook: Tonight & Friday
Tonight


Showers


Lo

55 °F

NWS forecast: Showers and possibly a thunderstorm. Low around 55. South wind around 14 mph. Chance of precipitation is 90%. New rainfall amounts between a quarter and half of an inch possible.
Davis VP+ forecast:

Mostly cloudy and cooler. precipitation likely. windy with possible wind shift to the w, nw, or n.

Friday


Chance
Showers


Hi

63 °F

NWS forecast: A 40 percent chance of showers, mainly before noon. Cloudy, then gradually becoming mostly sunny, with a high near 63. Northwest wind 16 to 18 mph, with gusts as high as 30 mph.
Extended Outlook
Updated: 7:30 pm EDT Apr 25, 2019
Friday
Night

Mostly Clear


Saturday


Sunny then
Chance
Showers

Saturday
Night

Chance
Showers


Sunday


Slight Chance
Showers then
Mostly Sunny

Sunday
Night

Mostly Clear


Monday


Mostly Sunny
then Slight
Chance
T-storms

Monday
Night

Slight Chance
T-storms


Lo

42 °F

Hi

64 °F

Lo

51 °F

Hi

62 °F

Lo

45 °F

Hi

75 °F

Lo

58 °F

National Weather Service Forecast details
On This Day in Weather History
April 25, 1984


A late season snowstorm struck the Northern Rockies and the Northern Plains. The storm produced some unsually high snowfall totals. The town of Lead, located in the Black Hills of western South Dakota, was buried under 67 inches of snow. Red Lodge, located in the mountains of southern Montana, reported 72 inches of snow. Up to 60 inches blanketed the mountains of northern Wyoming. It was rated the worst late season storm of record for much of the affected area. (25th-28th)



April 25, 1920


Atlanta, GA, received 1.5 inches of snow, and experienced their latest freeze of record with a morning low of 32 degrees. The high of just 39 degrees was only their second daily high colder than 40 degrees in April. (The Weather Channel)

[ More ]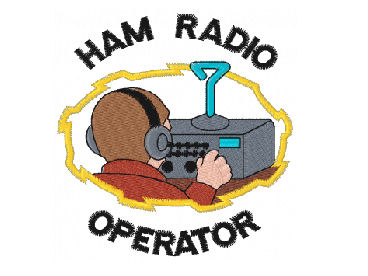 Click to listen