Countdown to Fall
Autumn Equinox begins September 23rd at 3:50am

EDT




Updated:

@

15-Sep-2019 6:50pm - next update at 6:55pm

Summary / Temperature
Wind
Rain
Outlook

Dusk

84.7°F






---



Feels like:

83°F



24-hr difference
7.1°F

Today
Yesterday
High:

92.5°F


4:06pm
85.1°F
3:11pm
Low:

55.4°F


6:55am
62.6°F
11:51pm

E




0.0


Gust:


0.0 mph

0

Bft -

Calm

Today:

8.1 mph

9:57am

Gust Month: 12.7 mph September 5

Rain Today:

0.00 in

Rain Rate (/hr):

0.000 in

Rain Yesterday:

0.00 in

Storm Rain:
0.00 in
This Month:

0.00 in

Season Total:

34.84 in

14 days since last rain.

Monday


Sunny then
Slight Chance
T-storms


Humidity & Barometer
Almanac
Moon

Humidity:

36

%
Dew Point:

54.8°F

Barometer:

30.143 inHg

Baro Trend:

Steady

| | |
| --- | --- |
| Sunrise: | 7:19am |
| Sunset: | 7:46pm |
| Moonset: | 8:28am |
| Moonrise: | 8:32pm |

Waning Gibbous
97%
Illuminated

UV Index Forecast
UV Index Forecast
NWS Weather Forecast - Outlook: Tonight & Monday
Tonight


Mostly Clear


Lo

64 °F

NWS forecast: Mostly clear, with a low around 64. Light south wind.
Davis VP+ forecast:

Increasing clouds and warmer, precipitation possible within 12 to 24 hrs, windy.

Monday


Sunny then
Slight Chance
T-storms

Hi

91 °F

NWS forecast: A 10 percent chance of showers and thunderstorms after 5pm. Sunny, with a high near 91. Calm wind becoming northwest 5 to 7 mph in the morning.
Extended Outlook
Updated: 6:30 pm EDT Sep 15, 2019
Monday
Night

Mostly Clear


Tuesday


Mostly Sunny


Tuesday
Night

Mostly Clear


Wednesday


Sunny


Wednesday
Night

Mostly Clear


Thursday


Sunny


Thursday
Night

Mostly Clear


Lo

65 °F

Hi

85 °F

Lo

60 °F

Hi

87 °F

Lo

63 °F

Hi

87 °F

Lo

65 °F

National Weather Service Forecast details
On This Day in Weather History
September 15, 1910


Rains of .27 inch on the 14th and .73 inch on the 15th were the earliest and heaviest of record for Fresno CA, which, along with much of California, experiences a ""rainy season"" in the winter. (The Weather Channel)



September 15, 1752


A great hurricane produced a tide along the South Carolina coast which nearly inundated downtown Charleston. However, just before the tide reached the city, a shift in the wind caused the water level to drop five feet in ten minutes. (David Ludlum)

[ More ]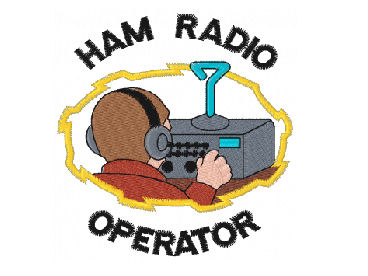 Click to listen