Countdown to Fall
Autumn Equinox begins September 22nd at 3:21pm

EDT




Updated:

@

28-Jul-2021 11:35pm - next update at 11:40pm

Summary / Temperature
Wind
Rain
Outlook

Night time, Humid, Clear skies

73.8°F






---



Feels like:

74°F



24-hr difference
3.5°F

Today
Yesterday
High:

88.4°F


3:02pm
89.2°F
3:42pm
Low:

65.6°F


6:44am
62.7°F
6:05am

SE




0.0


Gust:


0.0 mph

0

Bft -

Calm

Today:

5.0 mph

10:29am

Gust Month: 22.0 mph July 16

Rain Today:

0.00 in

Rain Rate (/hr):

0.000 in

Rain Yesterday:

0.00 in

Storm Rain:
0.00 in
This Month:

4.31 in

Season Total:

24.48 in

11 rain days in July.

Thursday


Chance
T-storms



Humidity & Barometer
Almanac
Moon

Humidity:

91

%
Dew Point:

71.0°F

Barometer:

29.938 inHg

Baro Trend:

Steady

| | |
| --- | --- |
| Sunrise: | 6:33am |
| Sunset: | 8:52pm |
| Moonset: | 12:16pm |
| Moonrise: | 11:55pm |

Waning Gibbous
73%
Illuminated

UV Index Forecast
UV Index Forecast
NWS Weather Forecast - Outlook: Tonight & Thursday
Tonight


Mostly Cloudy


Lo

70 °F

NWS forecast: Mostly cloudy, with a low around 70. Calm wind.
Davis VP+ forecast:

Increasing clouds with little temp change.

Thursday


Chance
T-storms


Hi

90 °F

NWS forecast: A chance of showers and thunderstorms, mainly after 2pm. Partly sunny, with a high near 90. Southwest wind 6 to 11 mph increasing to 12 to 17 mph in the afternoon. Chance of precipitation is 30%. New rainfall amounts between a tenth and quarter of an inch, except higher amounts possible in thunderstorms.
Extended Outlook
Updated: 9:46 pm EDT Jul 28, 2021
Thursday
Night

T-storms
Likely then
Chance
T-storms

Friday


Partly Sunny


Friday
Night

Partly Cloudy


Saturday


Partly Sunny


Saturday
Night

Partly Cloudy
then Chance
Showers

Sunday


Chance
Showers then
Chance
T-storms

Sunday
Night

Chance
T-storms then
Mostly Clear

Lo

67 °F

Hi

81 °F

Lo

60 °F

Hi

80 °F

Lo

61 °F

Hi

80 °F

Lo

57 °F

National Weather Service Forecast details
On This Day in Weather History
July 28, 1989


Afternoon thunderstorms produced large hail and damaging winds in Massachusetts. Early evening thunderstorms over Florida produced wind gusts to 68 mph at Fort Myers, and evening thunderstorms in South Dakota produced nearly two inches of rain in twenty minutes at Pierpoint. (The National Weather Summary)



July 28, 1988


Thunderstorms drenched Wilmington, NC, with 3.33 inches of rain, bringing their monthly total 14.46 inches. Seven cities in Michigan and Minnesota reported record high temperatures for the date. Marquette, MI, hit 99 degrees, and the record high of 94 degrees at Flint MI was their tenth of the month. (The National Weather Summary)

[ More ]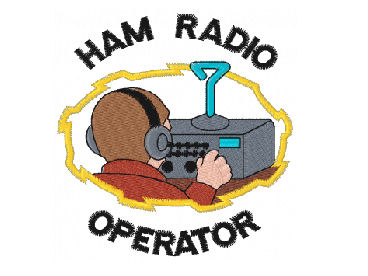 Click to listen