Countdown to Summer
Summer Solstice begins June 21st at 11:54am

EDT




Updated:

@

20-May-2019 2:20am - next update at 2:25am

Summary / Temperature
Wind
Rain
Outlook

Night time, Stopped raining

63.0°F






---



Feels like:

63°F



24-hr difference
-7.3°F

Today
Yesterday
High:

67.9°F


1:26am
81.3°F
2:26pm
Low:

63.0°F


2:20am
67.2°F
10:03pm

W




0.0


Gust:


0.0 mph

0

Bft -

Calm

Today:

9.2 mph

12:20am

Gust Month: 25.3 mph May 9

Rain Today:

0.04 in

Rain Rate (/hr):

0.04 in

Rain Yesterday:

0.00 in

Storm Rain:
0.04 in
This Month:

2.09 in

Season Total:

20.29 in

11 rain days in May.

Monday


Sunny



Humidity & Barometer
Almanac
Moon

Humidity:

94

%
Dew Point:

61.2°F

Barometer:

29.983 inHg

Baro Trend:

Rising slowly

| | |
| --- | --- |
| Sunrise: | 6:23am |
| Sunset: | 8:45pm |
| Moonset: | 7:52am |
| Moonrise: | 9:49pm |

Waning Gibbous
98%
Illuminated

UV Index Forecast
UV Index Forecast

20-May-2019
9.4

Very High

21-May-2019
10.3

Very High
NWS Weather Forecast - Outlook: Overnight & Monday
Overnight


Chance
Showers


Lo

61 °F

NWS forecast: A 50 percent chance of showers. Partly cloudy, with a low around 61. Southwest wind around 10 mph. New precipitation amounts of less than a tenth of an inch possible.
Davis VP+ forecast:

Increasing clouds with little temp. change.

Monday


Sunny


Hi

72 °F

NWS forecast: Sunny, with a high near 72. West wind 8 to 14 mph, with gusts as high as 22 mph.
Extended Outlook
Updated: 1:30 am EDT May 20, 2019
Monday
Night

Partly Cloudy


Tuesday


Mostly Sunny


Tuesday
Night

Partly Cloudy


Wednesday


Mostly Sunny
then Slight
Chance
T-storms

Wednesday
Night

Slight Chance
T-storms then
Partly Cloudy

Thursday


Mostly Sunny
then Slight
Chance
T-storms

Thursday
Night

Mostly Clear


Lo

49 °F

Hi

72 °F

Lo

57 °F

Hi

86 °F

Lo

66 °F

Hi

89 °F

Lo

66 °F

National Weather Service Forecast details
On This Day in Weather History
May 20, 1957


A tornado touched down to the southwest of Kansas City and traveled a distance of seventy-one miles cutting a swath of near total destruction through the southeastern suburbs of Ruskin Heights and Hickman Mills. The tornado claimed the lives of forty-five persons, and left hundreds homeless. It was the worst weather disaster of record for Kansas City. About all that remained of one house was a small table and a fish bowl atop, with the fish still swimming about inside the bowl, rather unconcerned. (The Kansas City Weather Almanac)



May 20, 1916


A tornado struck the town of Codell, KS. A tornado struck the town on the same day the following year (1917)

[ More ]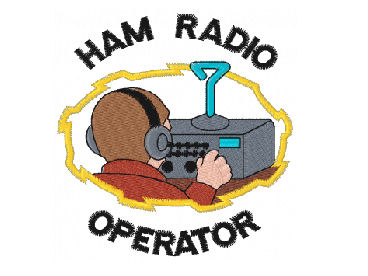 Click to listen