Countdown to Fall
Autumn Equinox begins September 23rd at 3:50am

EDT




Updated:

@

16-Jul-2019 2:55am - next update at 3:00am

Summary / Temperature
Wind
Rain
Outlook

Night time, Humid

72.2°F






---



Feels like:

72°F



24-hr difference
2.9°F

Today
Yesterday
High:

72.5°F


12:00am
87.8°F
12:54pm
Low:

72.1°F


2:53am
68.5°F
5:18am

ESE




0.0


Gust:


0.0 mph

0

Bft -

Calm

Today:

0.0 mph

11:00am

Gust Month: 23.0 mph July 14

Rain Today:

0.00 in

Rain Rate (/hr):

0.00 in

Rain Yesterday:

0.30 in

Storm Rain:
0.30 in
This Month:

1.50 in

Season Total:

29.97 in

4 rain days in July.

Tuesday


Chance
Showers then
Heavy Rain


Humidity & Barometer
Almanac
Moon

Humidity:

99

%
Dew Point:

71.9°F

Barometer:

30.139 inHg

Baro Trend:

Steady

| | |
| --- | --- |
| Sunrise: | 6:27am |
| Sunset: | 9:00pm |
| Moonset: | 6:05am |
| Moonrise: | 8:22pm |

Full Moon
100%
Illuminated

UV Index Forecast
UV Index Forecast

16-Jul-2019
10.6

Very High

17-Jul-2019
10.8

Very High
NWS Weather Forecast - Outlook: Overnight & Tuesday
Overnight


Slight Chance
Showers


Lo

71 °F

NWS forecast: A 20 percent chance of showers. Mostly cloudy, with a low around 71. South wind around 5 mph.
Davis VP+ forecast:

Increasing clouds with little temp. change. precipitation possible within 24 to 48 hrs.

Tuesday


Chance
Showers then
Heavy Rain

Hi

87 °F

NWS forecast: A chance of showers, with thunderstorms also possible after 1pm. Some of the storms could produce heavy rain. Mostly cloudy, with a high near 87. South wind 6 to 14 mph, with gusts as high as 22 mph. Chance of precipitation is 40%.
Extended Outlook
Updated: 2:31 am EDT Jul 16, 2019
Tuesday
Night

Showers
Likely


Wednesday


Showers


Wednesday
Night

Chance
T-storms then
Chance
Showers

Thursday


Slight Chance
T-storms then
Chance
Showers

Thursday
Night

Chance
Showers then
Partly Cloudy

Friday


Mostly Sunny


Friday
Night

Partly Cloudy


Lo

71 °F

Hi

83 °F

Lo

71 °F

Hi

89 °F

Lo

73 °F

Hi

93 °F

Lo

74 °F

National Weather Service Forecast details
On This Day in Weather History
July 16, 1988


Thirty-seven cities in the eastern U.S. reported record high temperatures for the date. Highs of 96 degrees at Bluefield, WV, and 104 degrees at Charleston WV were all-time records, and afternoon highs of 98 degrees at Binghamton, NY, 99 degrees at Elkins, WV, and 103 degrees at Pittsburgh PA, tied all- time records. Highs of 104 degrees at Baltimore, MD, and 105 degrees at Parkersburg WV were records for July, and Beckley, WV, equalled their record for July with a high of 94 degrees. Martinsburg, WV, was the hot spot in the nation with a reading of 107 degrees. Afternoon and evening thunderstorms raked the northeastern U.S. with large hail and damaging winds. (The National Weather Summary)



July 16, 1987


Showers and thundestorms in the southwestern U.S. ended a record string of thirty-nine consecutive days of 100 degree heat at Tucson, AZ. A thunderstorm at Bullhead City, AZ, produced wind gusts to 70 mph reducing the visibility to near zero in blowing dust. Southerly winds gusting to 40 mph pushed temperature readings above 100 degrees in the Northern Plains. Rapid City, SD, reported a record high of 106 degrees, following a record low of 39 degrees just three days earlier. (The National Weather Summary)

[ More ]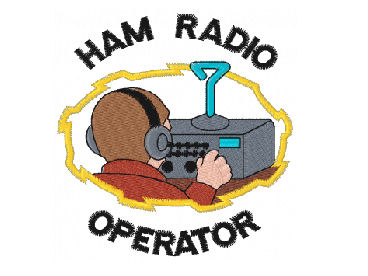 Click to listen