Countdown to Winter
Winter Solstice begins December 21st at 5:02am

EST




Updated:

@

29-Nov-2020 4:00am - next update at 4:05am

Summary / Temperature
Wind
Rain
Outlook

Night time, Dry, Clear skies

28.7°F






---



Feels like:

29°F



24-hr difference
-7.5°F

Today
Yesterday
High:

30.8°F


12:00am
48.2°F
3:16pm
Low:

28.6°F


3:58am
30.8°F
11:41pm

WNW




0.0


Gust:


0.0 mph

0

Bft -

Calm

Today:

0.0 mph

11:41am

Gust Month: 24.0 mph November 15

Rain Today:

0.00 in

Rain Rate (/hr):

0.000 in

Rain Yesterday:

0.00 in

Storm Rain:
0.00 in
This Month:

2.25 in

Season Total:

37.87 in

7 rain days in November.

Tonight


Slight Chance
Rain then
Rain


Humidity & Barometer
Almanac
Moon

Humidity:

93

%
Dew Point:

26.9°F

Barometer:

30.136 inHg

Baro Trend:

Steady

| | |
| --- | --- |
| Sunrise: | 7:36am |
| Sunset: | 5:13pm |
| Moonset: | 6:45am |
| Moonrise: | 5:02pm |

Full Moon
99%
Illuminated

UV Index Forecast
UV Index Forecast
NWS Weather Forecast - Outlook: Today & Tonight
Today


Increasing
Clouds


Hi

52 °F

NWS forecast: Increasing clouds, with a high near 52. Calm wind becoming south 5 to 8 mph in the afternoon.
Davis VP+ forecast:

Increasing clouds with little temp change, precipitation possible within 24 to 48 hrs.

Tonight


Slight Chance
Rain then
Rain

Lo

35 °F

NWS forecast: Rain, mainly after 3am. Low around 35. Calm wind becoming north 5 to 8 mph after midnight. Chance of precipitation is 80%. New precipitation amounts between a tenth and quarter of an inch possible.
Extended Outlook
Updated: 3:27 am EST Nov 29, 2020
Monday


Rain/Snow


Monday
Night

Snow


Tuesday


Snow Showers
Likely


Tuesday
Night

Slight Chance
Snow Showers
then Mostly
Cloudy

Wednesday


Sunny


Wednesday
Night

Mostly Clear


Thursday


Partly Sunny


Hi

37 °F

Lo

26 °F

Hi

33 °F

Lo

21 °F

Hi

40 °F

Lo

23 °F

Hi

42 °F

National Weather Service Forecast details
On This Day in Weather History
November 29, 1989


Strong Santa Ana winds diminished over southern California, but record cold was reported in some of the California valleys, with readings of 27 degrees at Redding and 31 degrees at Bakersfield. Gale force winds, gusting to 44 mph at Milwuakee WI, produced snow squalls in the Great Lakes Region. Sault Ste Marie MI finished the month of November with a record 46.8 inches of snow. (The National Weather Summary)



November 29, 1988


Nine inches of snow at Alta UT brought their total for the month to 164 inches, surpassing their previous November record of 144 inches. Snowbird UT, also in the Little Cottonwood Valley, surpassed their November record of 118 inches of snow. (The National Weather Summary)

[ More ]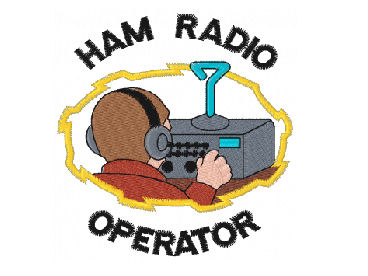 Click to listen