BOURBON COUNTY
-
Special Weather Statement
CLARK COUNTY
-
Special Weather Statement
FAYETTE COUNTY
-
Special Weather Statement
JESSAMINE CTY
-
Special Weather Statement
MADISON COUNTY
-
Special Weather Statement
NICHOLAS COUNTY
-
Special Weather Statement
SCOTT COUNTY
-
Special Weather Statement
WOODFORD COUNTY
-
Special Weather Statement
Countdown to Spring
Vernal Equinox begins March 20th at 5:58pm

EST




Updated:

@

22-Jan-2019 4:00pm - next update at 4:05pm

Summary / Temperature
Wind
Rain
Outlook

Overcast, Dry

42.6°F






---



Feels like:

43°F



24-hr difference
24.2°F

Today
Yesterday
High:

42.6°F


3:58pm
19.3°F
11:40pm
Low:

16.6°F


7:45am
3.9°F
7:55am

ESE




0.5


Gust:


0.0 mph

0

Bft -

Calm

Today:

14.0 mph

12:58pm

Gust Month: 27.0 mph January 8

Rain Today:

0.06 in

Rain Rate (/hr):

0.00 in

Rain Yesterday:

0.00 in

Storm Rain:
0.06 in
This Month:

2.65 in

Season Total:

2.65 in

10 rain days in January.

Tonight


Cloudy then
Rain Likely
and Breezy


Humidity & Barometer
Almanac
Moon

Humidity:

59

%
Dew Point:

29.3°F

Barometer:

30.441 inHg

Baro Trend:

Falling

| | |
| --- | --- |
| Sunrise: | 7:50am |
| Sunset: | 5:49pm |
| Moonset: | 9:02am |
| Moonrise: | 6:42pm |

Waning Gibbous
96%
Illuminated

UV Index Forecast
UV Index Forecast
NWS Weather Forecast - Outlook: This Afternoon & Tonight
This
Afternoon

Partly Sunny


Hi

40 °F

NWS forecast: Partly sunny, with a high near 40. South wind around 11 mph.
Davis VP+ forecast:

Increasing clouds and warmer. precipitation possible within 24 to 48 hrs.

Tonight


Cloudy then
Rain Likely
and Breezy

Lo

38 °F

⇑

NWS forecast: Rain likely, mainly after 4am. Cloudy, with a temperature rising to around 45 by 5am. Breezy, with a south wind 14 to 22 mph, with gusts as high as 31 mph. Chance of precipitation is 60%. New precipitation amounts between a tenth and quarter of an inch possible.
Extended Outlook
Updated: 3:31 pm EST Jan 22, 2019
Wednesday


Rain and
Breezy


Wednesday
Night

Rain/Snow
Likely then
Chance Snow

Thursday


Mostly Cloudy


Thursday
Night

Mostly Cloudy


Friday


Cold


Friday
Night

Mostly Cloudy


Saturday


Mostly Cloudy
then Slight
Chance
Rain/Snow

Hi

48 °F

Lo

25 °F

Hi

34 °F

Lo

13 °F

Hi

22 °F

Lo

18 °F

Hi

34 °F

National Weather Service Forecast details
On This Day in Weather History
January 22, 1989


Low pressure brought heavy rain and gale force winds to Florida. Daytona Beach was drenched with 5.48 inches of rain in 24 hours to establish a January record for that location, and winds at Titusville FL gusted to 63 mph. (National Weather Summary)



January 22, 1988


The nation was free of winter storms for a day, however, winds in southern California gusted to 80 mph in the Grapevine area of the Tehachapi Mountains, and winds along the eastern slopes of the Rockies reached 100 mph in the Upper Yellowstone Valley of Montana. (National Weather Summary)

[ More ]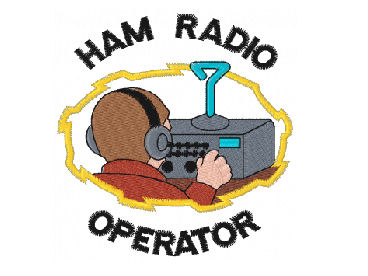 Click to listen